Timber Decking
Timber - the ideal decking material
Timber is ideal for outdoor decking: it has inherent warmth and beauty which complements its surroundings; it's a versatile construction material which can be easily re-worked; and it is sustainable and recyclable, making it great for the environment.
Timber also works well alongside other landscaping materials and offers scope and design flexibility.  It allows you to create unique outdoor spaces – ideal for both private and public areas. 
Decking is frequently used as an entrance to the home or garden patio, helping to connect outdoor and indoor living spaces.  Decking is a particularly good solution for sloping sites – providing an easy and effective transition between differing levels.  It's also great for transforming a quiet corner of the garden into a haven, on rooftops or boardwalks and is the perfect partner to pool or spa side – adding slip resistance measures if required. 
TDCA - here to help
The Timber Decking and Cladding Association exists to provide up to date, accurate technical information and guidance about all aspects of decking design and installation.  We are keen to help ensure you have the right information so that all timber decking can be constructed in the best way and provide you with years of trouble-free performance. 
We have created this comprehensive information resource to help both the industry professionals and the capable DIY-er to expand their knowledge, with best practice guidelines, design considerations and material choices.
Simply go directly to the section of interest listed in the menu above.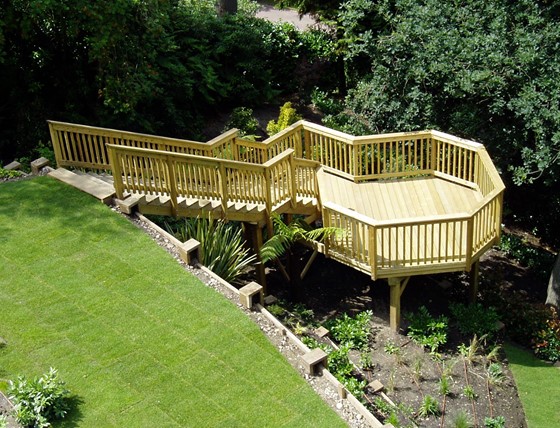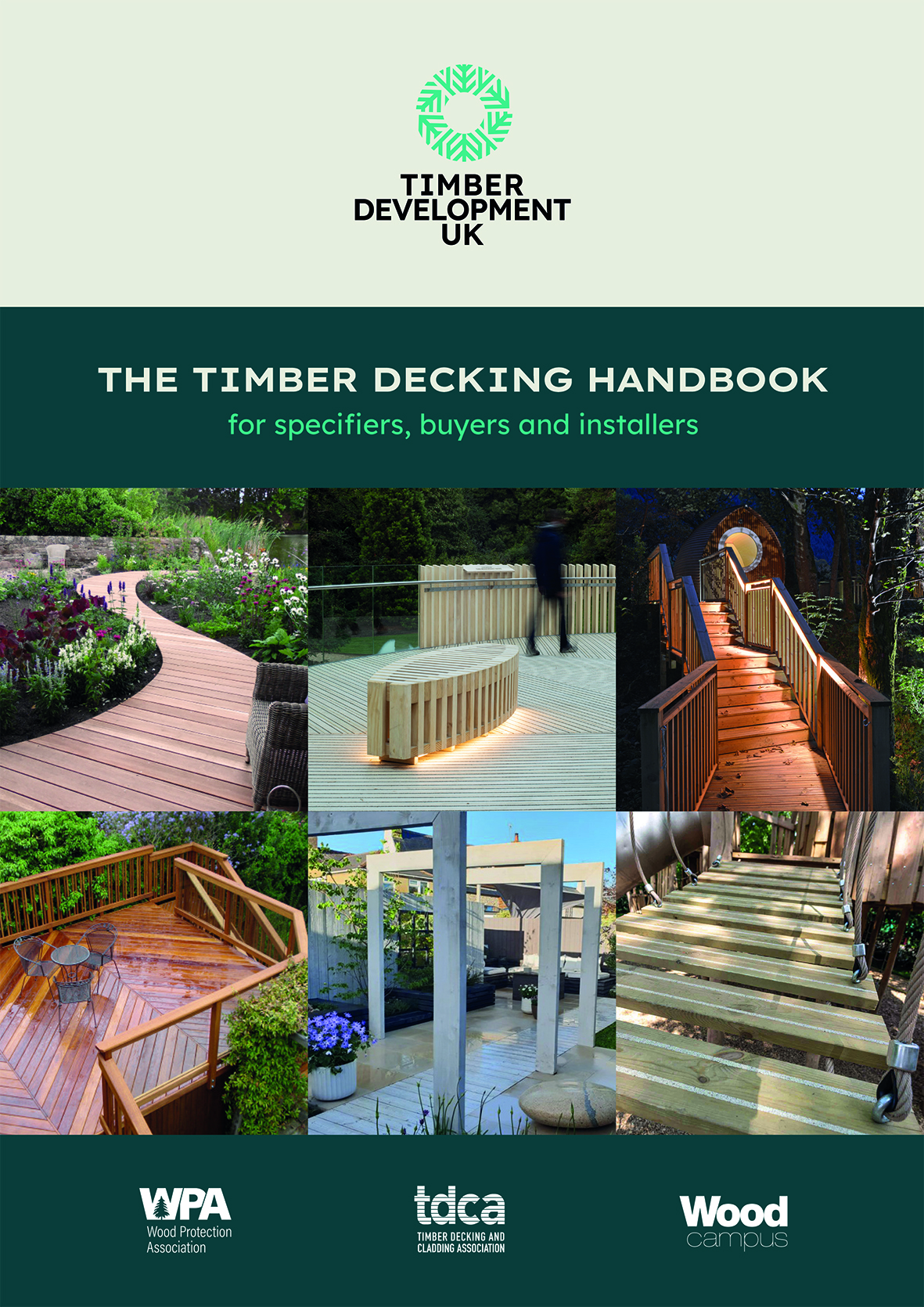 The Timber Decking Handbook
In collaboration with the Timber Trade Federation and with support from The Wood Protection Association and Wood Campus, we have produced a comprehensive 52-page handbook. This resource provides clear, relevant, and up-to-date information for specifiers, buyers, and installers of timber decking.
It is available as a free download or a hard copy can be ordered - just head over to our Publications page. Keep up to date.
Subscribe for news and product updates.