DIY or Professional Installation
Ground level decks are generally suitable DIY projects
Raised decks involve structural engineering skills to ensure they are safe
The construction of a ground or low-level deck is a project usually within the scope of most DIY enthusiasts. The TDCA offers general installation advice in The Builders guide to Timber Decking, with more detail given in The Decking Handbook - both publications are free to download to registered users, head over to the PUBLICATIONS page.
A professional installer will of course be happy to undertake any project, small or large, if you prefer to enlist some help.
If your plans are for a raised deck or include changes of level, specialist expertise is required to ensure the deck is structurally safe. The TDCA recommends the use of experienced installers to ensure the deck is properly engineered and fit for purpose.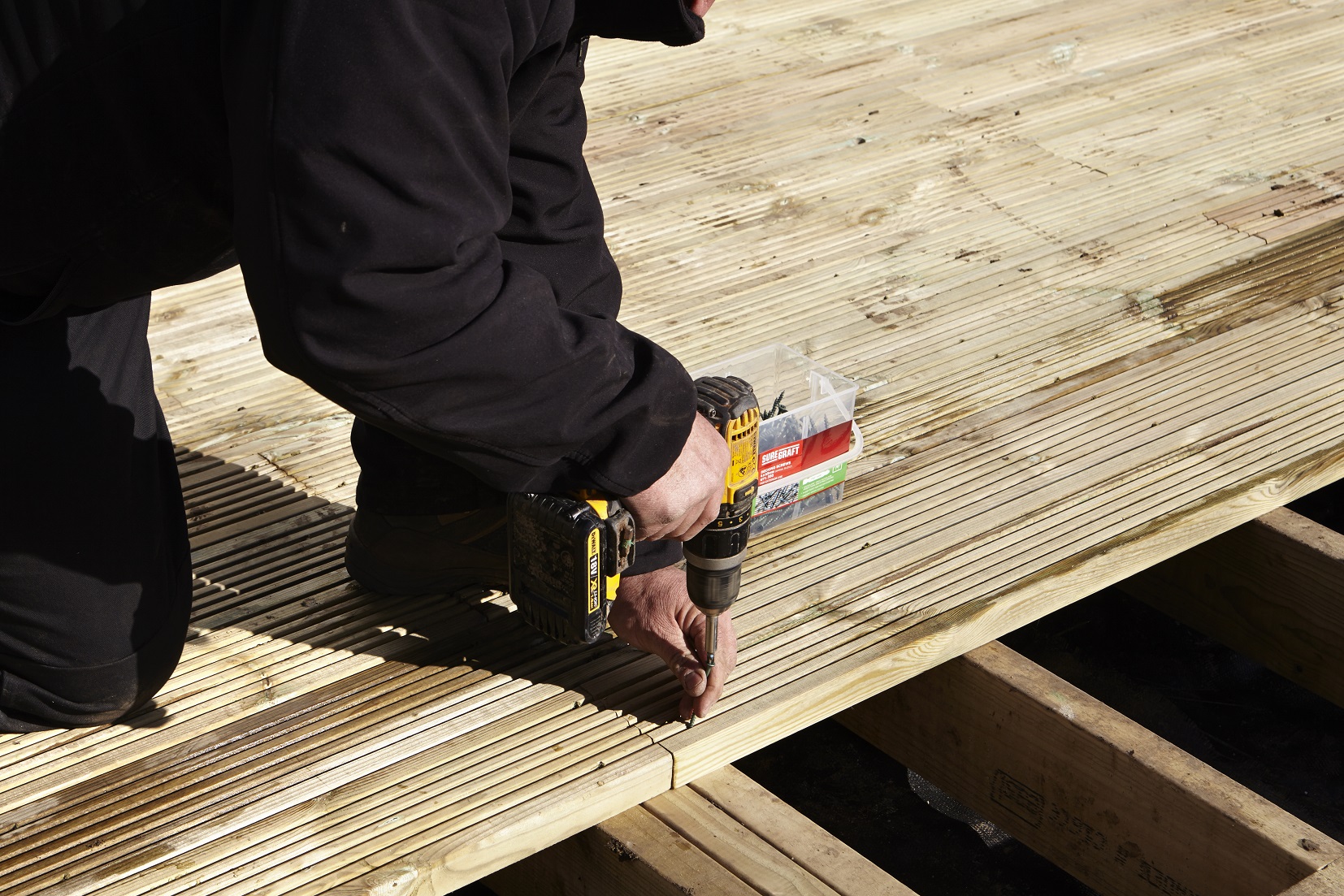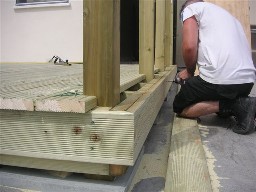 DeckMark accredited
Installation contractors registered with the TDCA all have the capability to build decks to any scale. They are skilled, know their trade and have time served experience. Most are accredited to, or working towards, DeckMark accreditation; this means their work is audited on an annual basis for quality.
Take care when choosing a contractor to build your deck. Get a recommendation from someone you know and visit their decking project to inspect the workmanship. Make sure that you are comparing quotations on a like for like basis, that are based on the same specification. Keep up to date.
Subscribe for news and product updates.