Inspection and Expert Witness Services
The TDCA provides professional services for those experiencing issues with the quality of the materials or workmanship used on timber decking or timber cladding installations. 
The TDCA has well-established procedures in place for assessing the quality of the products and installers registered under our quality scheme. Building on these procedures, the TDCA offers an independent Inspection & Report service for private home owners, property developers, architects, surveyors, structural engineers etc. who may require independent expert opinion about a structure and materials used. The TDCA also provides an Expert Witness Service when inspection and reports are commissioned by a Solicitor acting on behalf of clients.
The TDCA Inspection & Report is available for:
Assessing the integrity and construction techniques
General condition surveys and maintenance reviews
Assessing material faults and possible causes on site
Advising on correct material specification and good practice standards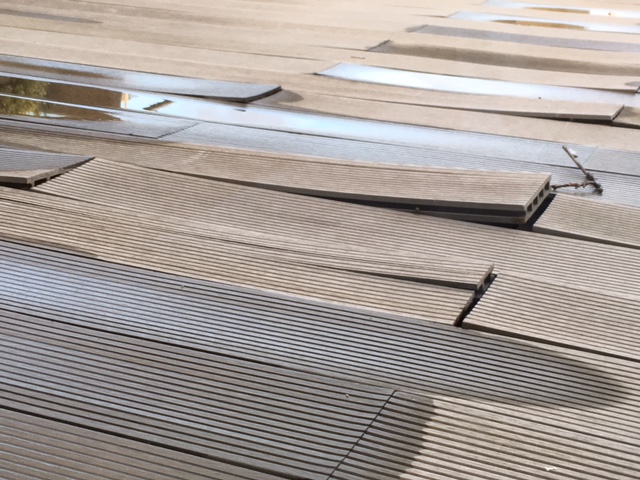 Just a note to say thank you for all your support re the issues we encountered with the cladding on our building. We did eventually have all the cladding removed and reattached/replaced where necessary, using the correct nails and the correct fixing methods. It was a very painful process, but we did get there in the end.   I really don't know what we would have done if we didn't have the weight of your industry body, research, and documentation to validate our concerns with the builder.
Kathryn, 6 May 2019
INSPECTION & REPORT SERVICE – NON-MEMBERS
The TDCA Inspection (& Report) Service is for consumers, designers and companies who may be involved in a dispute with a supplier or contractor who is not a member of the TDCA and where arbitration or expert opinion from an authoritative organisation will help resolve matters.
The fee for the TDCA Inspection Service is calculated on a time basis and three elements are charged for:-
Travel and inspection time (site specific)

Report preparation (3 to 4 hours is usually sufficient)  

Travelling expenses (mileage at HMRC rate)
We will provide you with an estimate of total cost when you register for this service. A 50% payment is required prior to the inspection with the balance due 7 days after the inspection report is issued.
Use the contact us form to register your initial interest.
EXPERT WITNESS SERVICE – LEGAL CASES
We offer solicitors an Expert Witness Service. This service is an extension of our Inspection & Report Service and allows solicitors involved in a claim to call upon independent timber experts to provide objective, unbiased opinion in accordance with Civil Procedure Rules.
The fee for the Expert Witness Service starts at £1150 + VAT per day plus travel expenses (at HMRC rate) for the initial site visit and report. Any additional days, or part thereof, required by the commissioning Solicitor or by any Court subsequently involved, is charged at a pro rata fee of £1150 + VAT per day.
Use the contact us form to register your initial interest.
DISPUTE RESOLUTION SERVICE – DECKMARK & CLADMARK MEMBERS
The Dispute Resolution Service is part of the quality assurance schemes and is for situations where a customer and TDCA DeckMark or CladMark member have a difference of opinion about a quality issue they are unable to resolve.
To activate this service please use the contact us form to log your complaint.  We will then contact you for more details and a £75 registration fee will be required. This fee is refunded if the complaint is upheld. A key feature of this scheme is that it is a condition of membership of the TDCA that members abide by the decision of the TDCA. Further details are available from the TDCA's registered office; Timber Decking & Cladding Association, Office 5 The Walled Garden, Nostell, Wakefield WF4 1AB – Tel: 01977 558147 Keep up to date.
Subscribe for news and product updates.