How to install a deck: do I need professional help?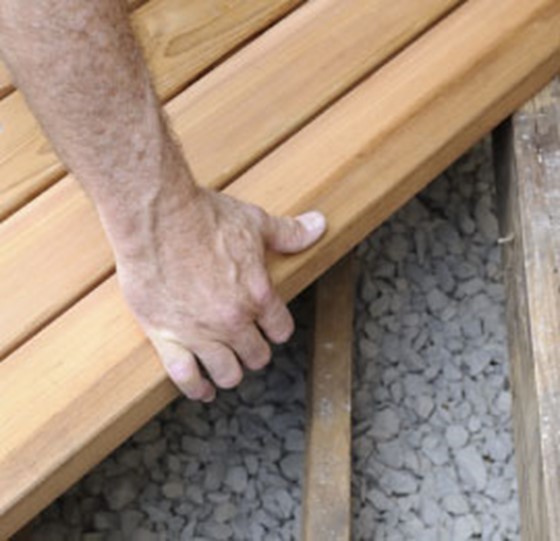 Deciding to install a deck yourself will depend on the complexity of the design. If it is a simple, ground level deck on a flat area that is not too large, you might choose to undertake it yourself. If however, the design is much larger or on a sloping site, or incorporating multi-levels or design features such as seating, employing a competent installer is a sensible option.
Within TDCA membership, we have several professional deck designers and installers. Some will undertake work in a specific area whereas others travel more widely. Hiring professional help, with third party quality accreditation (such as DeckMark) is a good investment.
Learning how to install a deck yourself is not easy if you have not done this sort of work before. However it is possible. We would recommend that you do as much research as possible before you start the project. You might also wish to acquire the help of a friend or family member and ensure that you have plenty of time to complete the project.
Decking projects are generally undertaken in the warmer, dryer months from spring to early autumn. It is at this time that the ground is easier to work with – nobody wants to install a deck in a mud-bath!
If you are considering installing a deck yourself, don't forget to take into account the following factors: 
The Timber Decking Handbook
This useful resource provides clear, relevant and up to date information for specifiers, buyers and installers of timber decking. Includes guidance on: design and installation, material choice and UK building regulation compliance.
It is available as a free download or a hard copy can be ordered - just head over to our Publications page. Keep up to date.
Subscribe for news and product updates.