Will grooved timber decking boards be less slippery than plain boards?
Grooved deck boards are often marketed as 'anti-slip' but there is no evidence to suggest that they perform any better or worse than smooth (plain) decking. Choice of deck board style is therefore a matter of personal preference.
A fall of around 1:100 should be built into a deck to help the surface drain and prevent standing water. Grooved timber deck boards are designed to assist with this water drainage, by being laid in the direction of the fall – away from any adjoining property.
Anti-slip Decking
But grooved deck boards are available with anti-slip aggregate strips built-in. This can be particularly relevant in higher risk areas such as stairs, ramps and bridges. Many commercial installations will choose anti-slip timber deck boards for the safety of customers and visitors.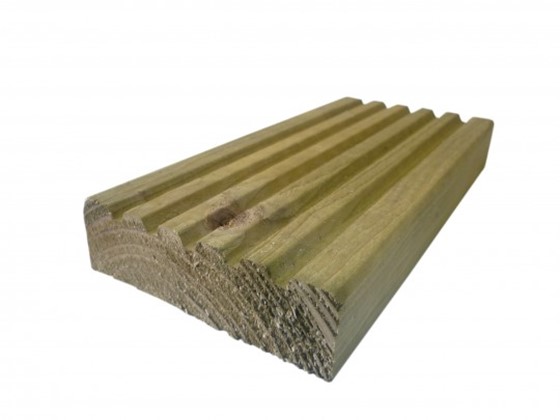 The most common products are made of a resin and aggregate formulation embedded as strips into the board. This sits slightly proud of the timber surface, providing a reassuring grip when walking over it. Anti-slip boards are also available as smooth deck board profiles.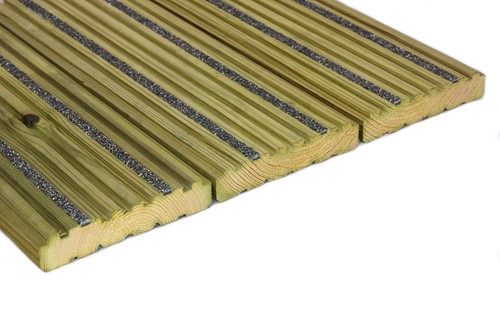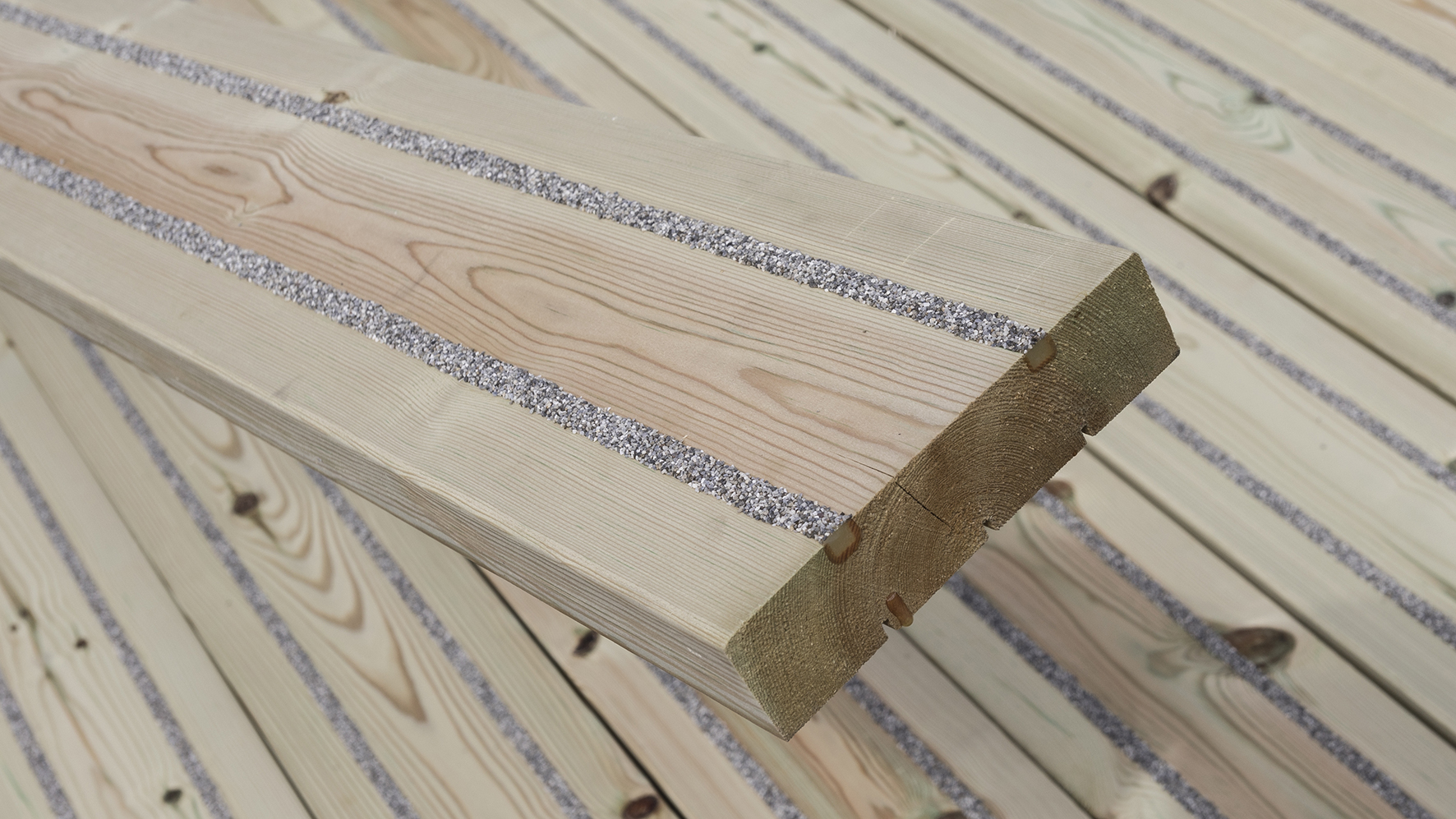 Alternatively, there are a number of anti-slip strip products that can be fitted retrospectively to timber decking. 
Choosing anti-slip decking does not reduce the need for regular care and maintenance of timber decking in order to maximise its service life as a reliable and attractive outdoor surface.
Please contact the TDCA for details of DeckMark quality assessed manufacturers of anti-slip timber decking boards. Keep up to date.
Subscribe for news and product updates.