Grooved deck boards or smooth deck boards - which are best?
Monday, August 03, 2020
It's a question we are asked regularly; which are best grooved or smooth deck boards?  The answer may be easier to decipher once you understand where the idea for grooved deck boards came from.   In the USA, where timber decking extremely popular, the smooth deck board predominates.  In Australia, they advocate to use the grooves face down stating that grooves or reeds on a decking board are designed to allow for airflow underneath the boards to stop moisture and mould build up.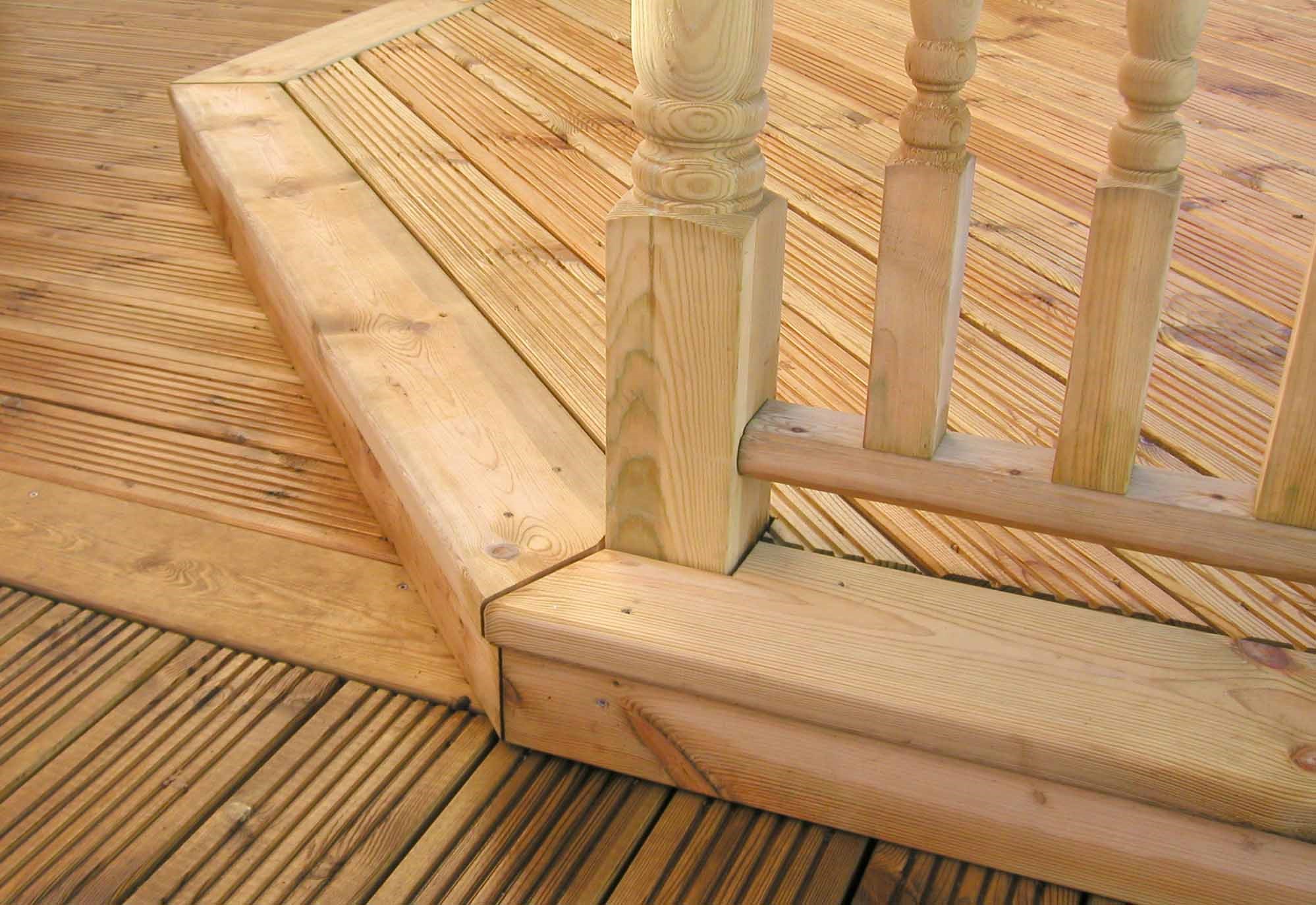 When demand for decking began to grow significantly in the UK, members of the timber industry came together and decided that an independent, generic organisation was needed to ensure that quality standards could be met and the Timber Decking Association, later becoming the Timber Decking and Cladding Association, was born.  It is our understanding that the grooved board was the result of an innovative manufacturer working with a very high profile designer who came up with the concept of grooved decking under the misunderstanding that grooved boards would be better for the UK climate by offering improved grip.  However, it later became clear that a grooved board offered no advantage over a smooth one in terms of slip resistance.  So let's be clear, a grooved or castellated board as it's sometimes referred to, is not designed as an antislip measure.
The benefit of grooves is they aid water runoff.  However, they only do this effectively if they are installed with sufficient fall and in fairly short lengths.  If you are using long board lengths e.g. greater than 3.6m, the grooves are always going to hold water due to surface tension properties.  In this case it is much better to use a smooth board.  Grooved or ribbed boards  can also be used alongside smooth deck boards as a design feature.
Many manufacturers now offer dual purpose boards offering you two surface style options.  Simply lay these with your preferred option on top.
Grooves can also be functional to fit anti-slip grip strips into.  This can be particularly useful for steps and ramps where extra grip may be needed or for commercial decks where a cleaning regime may not be so readily undertaken.   Boards can be purchased with grip strips already fitted or you can retro fit them to existing decking.
On steps it's not ideal to fit grooved boards with a fall, although a slight fall may be acceptable.  It's probably best to use smooth boards here and use antislip profiled boards if you prefer an added safety feature. 
So which is better – grooved or smooth?  The answer really comes down to personal preference.  Whichever you choose, the best way to keep your deck in tip top condition is by giving it a little annual TLC.  Check out our guidance on how to keep your deck in good shape. Keep up to date.
Subscribe for news and product updates.