Cladding Quality
For any given species, appearance, strength and durability are determined by the quality selected. Knot size, knot frequency, grain orientation, type of machining and whether sapwood is included or excluded all have a bearing on quality. Where naturally durable, preservative treated or modified woods are specified, the TDCA recommends that the cladding is processed using a Factory Production Control system (FPC), with third party accreditation such as ISO9001.
Appearance Grading
The appearance of timber can be affected by such characteristics as knots, splits, resin pockets, sapwood, exposed pith and grain straightness. These will have a bearing on the aesthetics but could also affect the quality of the cladding. To take into account the occurrence of these natural attributes, timber cladding is graded but such grading systems can differ from supplier to supplier. Ask your supplier to describe in detail (and show you), the grade(s) that they supply.
The principal standard for cladding specification is BS8605:2014 External Timber Cladding Part 1 - Method of Specifying. Other relevant standards are listed below. BS8605 cites BS EN 942, 14519, 14951 and 15146 as being acceptable standards for appearance grading.  
BS 1186:3 1990 - Timber for and workmanship in joinery has been superseded by the harmonised European Standard BS EN 942 but it is still widely referenced in the supply chain and by designers with regard to guidance on the appearance quality of timber for different applications.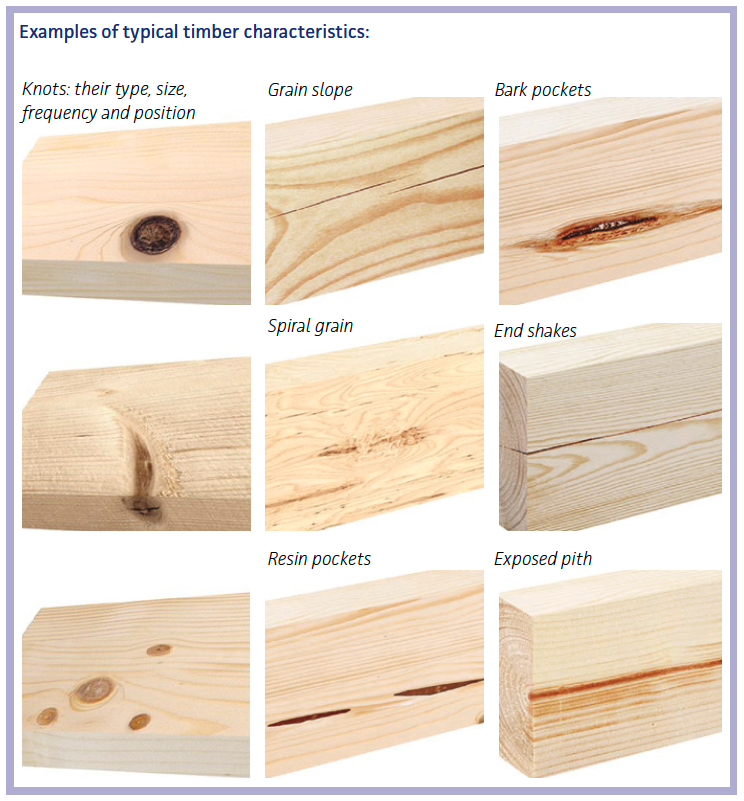 Sapwood
The sapwood of all timber species can be subject to decay and insect attack. The natural durability ratings defined in BSEN350:2 relate specifically to the heartwood of a tree. As such, where naturally durable timber is to be used for cladding, all sapwood should be excluded. Obtaining cladding from which all sapwood is removed can add cost and is sometimes difficult to achieve totally. Where small amounts of sapwood are detectable these should not appear on the external face of the board – particularly where there is a distinct colour change between sapwood and heartwood.
Where a cladding board is machined from material in which sapwood is present (for example softwood species) it should always be pre-treated with an appropriate preservative or made from modified wood.
CladMark
The TDCA operates CladMark, a quality assurance scheme that verifies factory production control procedures.
The Scheme is intended to help all those engaged in the specification, design, installation or purchasing of cladding to ensure that the products they buy, or the TDCA registered contractor they commission, will be of the highest quality.
To ensure standards of performance are maintained, the accreditation of an individual firm is audited and renewed every 12 months by an independent inspector appointed by the TDCA.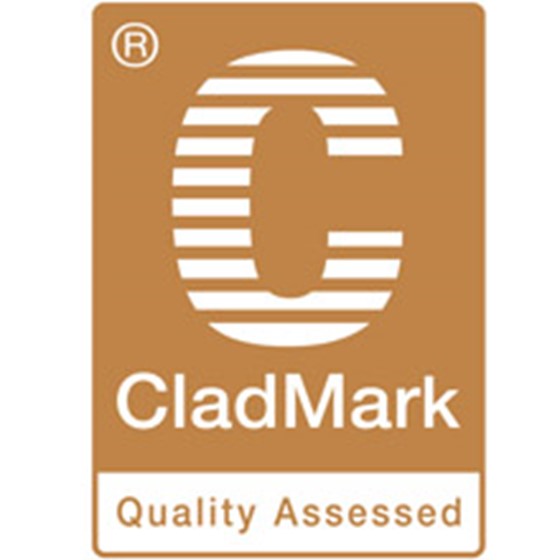 Standards relating to cladding specification

The TDCA is an Official Distributor of BSI for BSI standards.  You can benefit from a 15% discount on the purchase of any BSI standard acquired through the Association - go to the BSI Standard page
BS 8605: External Timber Cladding Part 1: Method of specifying.  Covers aspects that can be controlled by the manufacturer and provides useful information for those specifying and using timber cladding. A Part 2, which will deal with installation best practice, will be published soon. 
BS EN 942 Timber in joinery. General requirements. Specifies the general requirements including in particular the grading and classification by appearance quality of timber in joinery products or individual joinery parts.
BS EN 14915: Solid wood panelling and cladding – Characteristics, evaluation of conformity and marking. This standard describes the data set required for CE marking and labelling to comply with EU Construction Product Regulations that came into force on 01 July 2013.
BS EN 350:2016 Durability of wood and wood based products  Testing and classification of the durability to biological agents of wood and wood-based materials.

BS 8417: Preservation of wood. Code of practice.
BS EN 335: Durability of wood and wood based products. Use classes: definitions, application to solid wood and wood-based products. 
Classifies timber applications into five "Use Classes" depending on the risk a component faces from a biological hazard i.e. decay, disfigurement by surface moulds or insect attack during service.   External timber cladding is a Use Class 3 application. This means it is considered to have a medium risk of attack from such biological organisms. However, poor detailing, installation or maintenance may result in cladding being exposed to more severe conditions so it is good practice to choose timber that has a more than adequate durability to meet the service conditions.
BS EN 1310: Round and sawn timber.  Method of measurement of features. Keep up to date.
Subscribe for news and product updates.