How timber decking can help deliver sustainable drainage
Thursday, February 16, 2017
Permeable surfaces play a valuable role in sustainable drainage, a concept used to better manage rainwater.
SuDS - sustainable drainage systems - are used to protect from flooding and to help keep draining water and marine environments clean. By not letting rainwater enter the sewer – or by slowing down its entry – permeable surfaces help reduce flooding and pollution.
Permeable surfaces come in different forms from gravel to porous tarmac but the top surface is only the start of the story. What happens underneath the surface layers is critical to the permeable surface functioning properly.
Timber decking is a good example of a permeable surface as its voided surface allows water to pass through. The sub-structure can be built on a well compacted, permeable sub-base, providing opportunities for infiltration (where appropriate) or conveyance to further SuDS features along the management train.
Diagram: Example of a timber decking scheme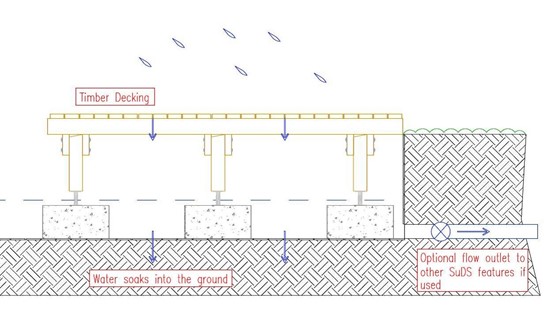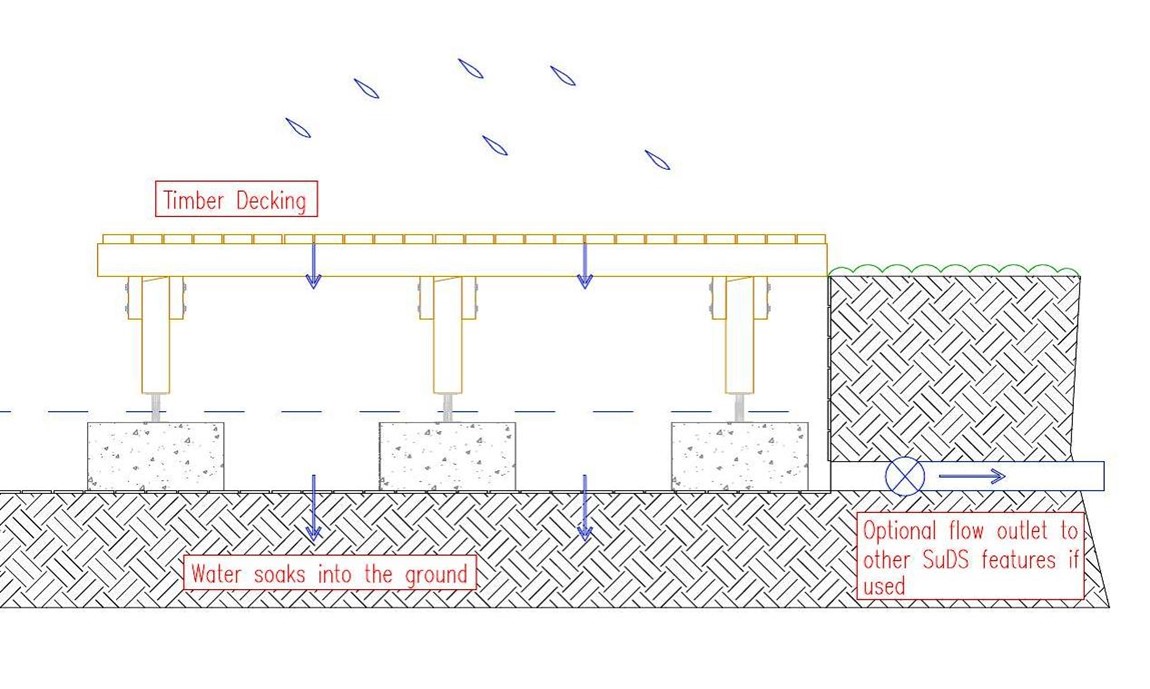 Our thanks to Robert Bray Associates and Deckbuilders Ltd. Keep up to date.
Subscribe for news and product updates.