Benefits of Exterior Timber Cladding
Timber offers designers a unique combination of practical, environmental and aesthetic advantages.
Wood has long been used as a structural and finishing material in construction and it continues to be one of the few building materials that can help us meet carbon zero goals.
Practical advantages include:
Wood is a strong yet lightweight material, offering protective and decorative design functions.
Wood is easily worked to accomodate alterations and repairs.
Performance and longevity of lower durability (and cheaper) timber species is easily enhanced by factory applied treatment technologies (preservative treatment or wood modification).
The fire performance of timber can be upgraded with approved factory applied flame retardants when deemed necessary
Surface finishes can be applied to customise appearance or give added protection.
Suitable for both new build and renovation projects.
Dry installation means the external envelope is quicker to install
Timber clad buildings eliminate heavy masonry outer walls, reducing size and cost of foundations.
Cladding panels may be factory pre-fabricated off-site, complete with insulation and breather membrane saving time, labour and costs.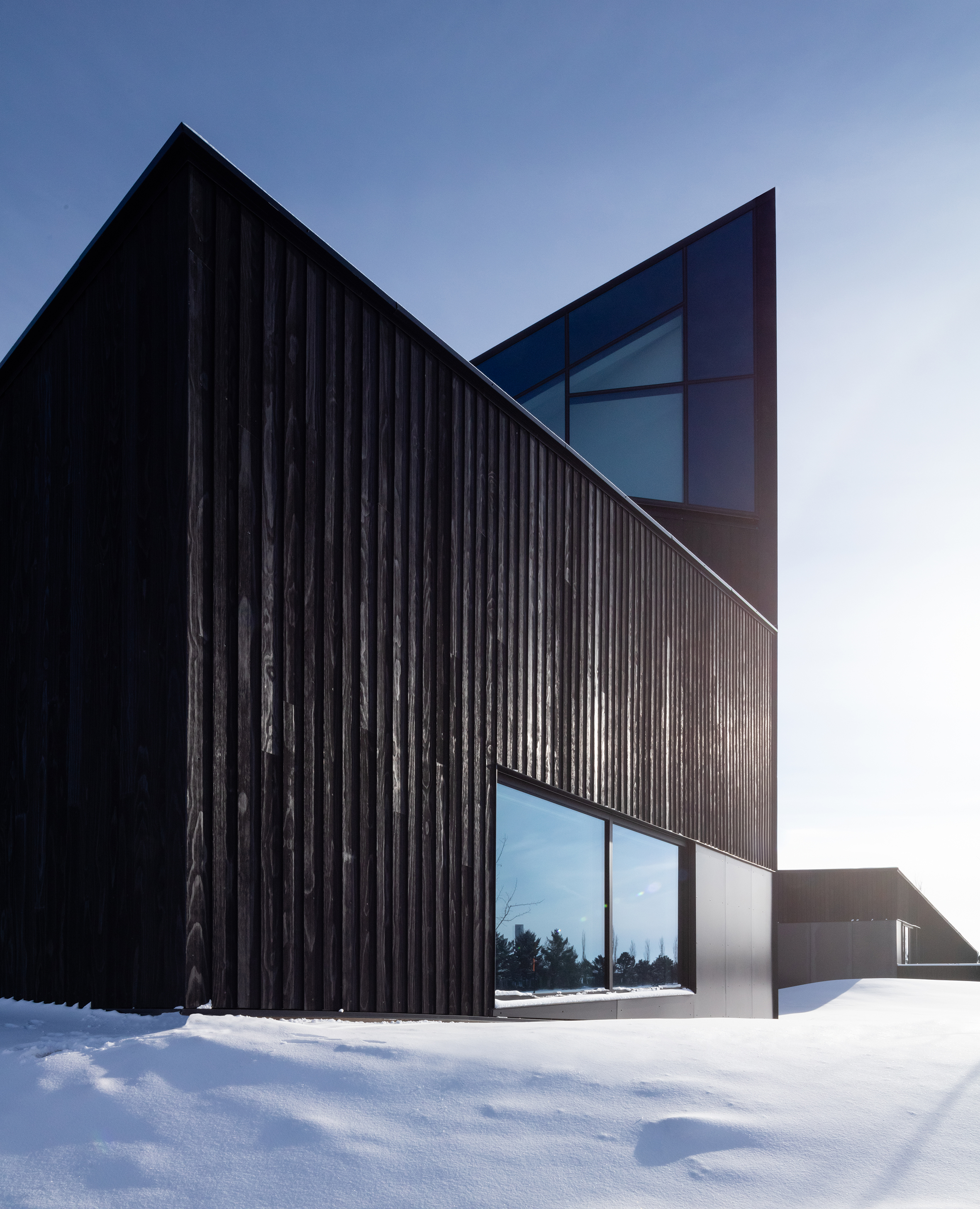 Environmental advantages include:
Timber is a renewable resource.
Source certification schemes ensure its sustainability.
Low carbon footprint - requires less energy to produce than any other construction material.
Growing trees remove CO2 from the atmosphere. Using wood stimulates the expansion of managed forests to absorb more of this global warming gas. Specifying timber has major environmental benefits over other materials.
Major potential for re-use or recycling at end of life. 
Wood CO2ts less is a collective mark of Wood for Good Ltd. Using wood from sustainably-managed forests instead of other materials is a good way to reduce CO2 emissions.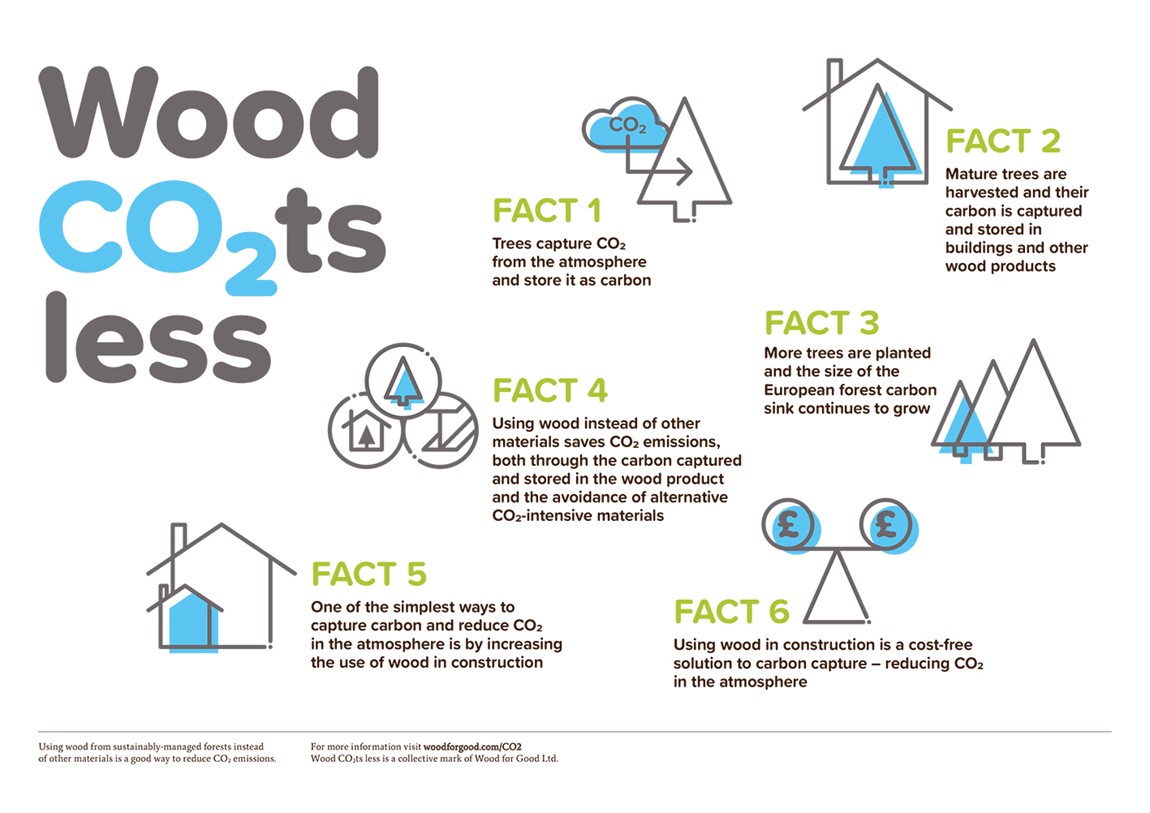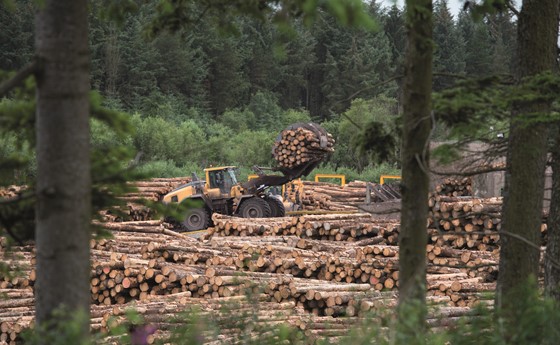 Aesthetic advantages include:
Timber is a natural material, warm and comforting connection with nature.
It is attractive in grain and colour.
Wide availability of styles, textures and finish options encourages design innovation.
Easily rejuvenated or redecorated.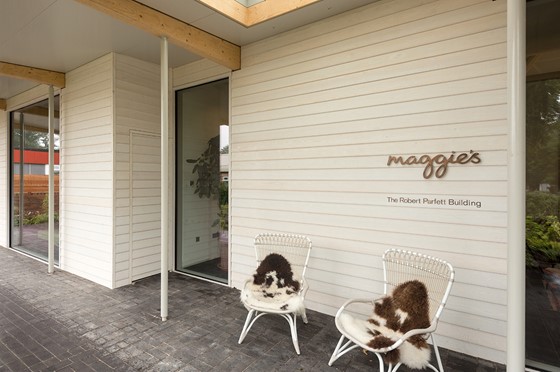 Keep up to date.
Subscribe for news and product updates.