Where can I see lots of deck images?
If you are looking for deck images to provide ideas and inspiration for your own project, we would recommend that you start with our own gallery of images.
Please click here to view the TDCA decking gallery.
In addition to our own resources, there are many ways that you can find plenty of images to help your creative thoughts:
1.   Google images has become a fantastic resource and a simple search for "deck images" will unearth a wide assortment of photos from a large number of websites. Whilst you can enjoy these images for your own planning process, please do be aware that many will hold copyright conditions any they cannot therefore be used elsewhere.
2.   Gardening magazines can offer many images of decking designs and discuss the latest trends, materials and ideas.
3.   If you are seeking professional help, talk to your shortlisted decking installers as they should have plenty of deck images for you to look through, including previous work that they have undertaken.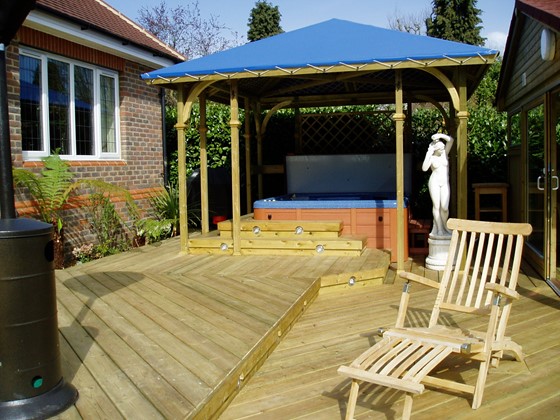 When reviewing images for ideas of deck design, we would recommend pulling together any deck images that contain an element of something that you like – perhaps it's the overall layout or an aspect of the design such as the balustrade or the deck board profile. Just like when you are developing ideas for a room in your home, by collating ideas of aspects that you like, you will develop something that you can sit back and review or discuss with your installer.
It's worth considering all aspects of deck design when you are at the planning stage as it will help to create a "grand plan" to work to, avoiding any unforeseen issues part-way through the project. Keep up to date.
Subscribe for news and product updates.