What should I consider when thinking of deck lighting?
How you light your deck is far more than a practical question these days. It's also important to consider the overall design of your project, what aspects you want to highlight and what mood you wish to portray when the lights are on. Deck lighting can be important for safety of course, but it is increasingly used to add style and atmosphere to the deck on a summer's evening.
So first of all, think about where you wish to position your deck lighting. Common locations include:
On the side of the house – perhaps it's an extension to your outside lighting system
On the stairs – it's particularly important to light stairs, should you be using the decking in the evening
Under post caps – this can be a subtle way of adding deck lighting for ambience
Recessed lights on the deck – this lighting would sit flush to the surface of your deck and can mark edges or add to the overall design
Under rail lighting – another subtle option that keeps the light fairly hidden under the balustrade rail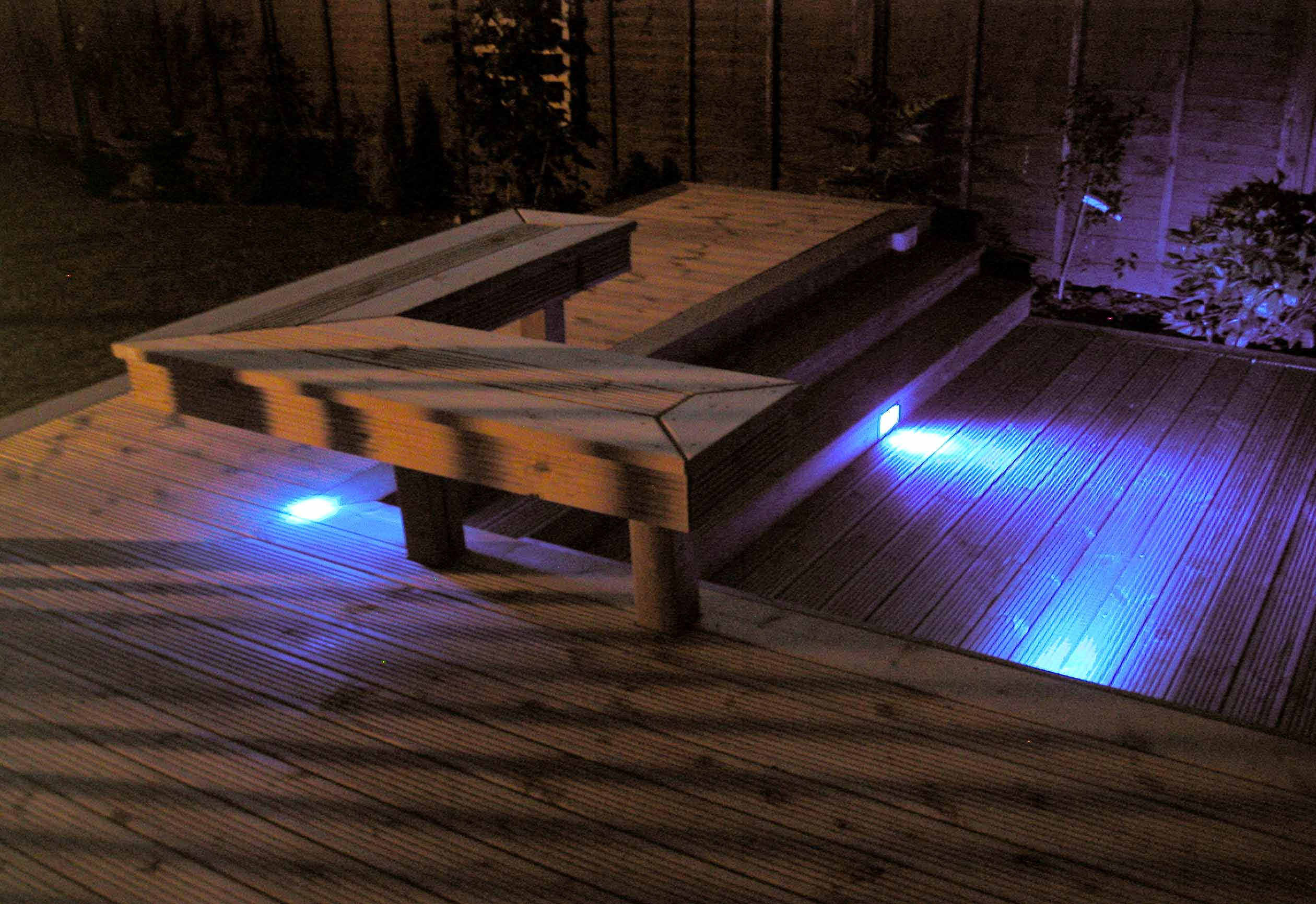 Aside from where you might place your deck lighting, you need to consider the type of lights that you wish to use. Small LED lights are very popular, should you wish to recess the fittings into the decking. Many reputable suppliers will be able to advise you on your options and ensure that you choose an option that will be safe to use outdoors in all weathers.
Installing the electrics for deck lighting is another aspect to plan for. Unless you are competent in this area, we would recommend using the services of a qualified electrician.
If you are hiring the services of a professional decking installer, talk to them about deck lighting early on in your planning. They are likely to recommend lighting suppliers and provide all the help that you need with safely installing the necessary electrics. Keep up to date.
Subscribe for news and product updates.