What's the difference between hardwood decking and softwood decking?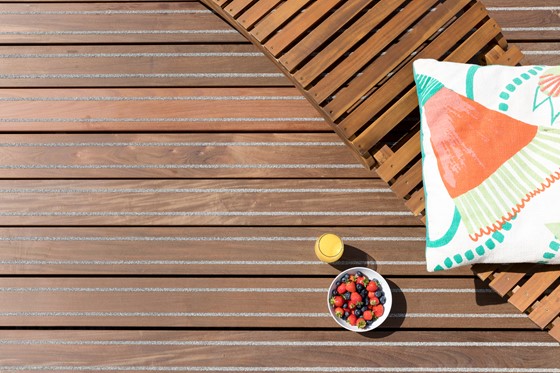 There is a huge array of different deck boards to choose from, including both hardwood decking and softwood decking. It's very easy to find it all rather confusing and not know how to make the best choice for your project.
To add further confusion to the matter, the terms hardwood and softwood do not actually bear any relation to the physical hardness of the actual wood. They are broad, biological terms, used to describe wood species.
Hardwood decking is made from a number of different broadleaved trees. Examples might be oak, ash or beech. These broadleaved trees could be grown in temperate climates, where they tend to be deciduous, or tropical climates where they tend to be evergreen trees. The wood of these trees is slower in its growth and this tends to offer a "harder" and more durable timber. Not all hardwoods are naturally durable for use outdoors, but some are and these can be found as hardwood decking.
In contrast, softwood decking is made from coniferous, evergreen trees such as pine or spruce. About 80% of the world's timber is softwood. Scandinavia and Russia grow a huge amount of softwood trees. To use softwood decking outside, it must be suitably pressure treated with preservatives, to protect it from fungal and insect decay in addition to deterioration from the environment.
Due to availability, cost effectiveness and ease of installation, around 90% of decks are made from softwood decking. Hardwood decking tends to be more expensive and requires more care to work with, though it is available in a range of attractive colours.
Whatever timber decking you opt for, always choose timber sourced from sustainable forest sources. For further details about timbers that are suitable for decking, whether hardwood decking or softwood decking, please click here. Keep up to date.
Subscribe for news and product updates.