Striking decked courtyard for Henlow Academy
Marley AntiSlip Plus Smooth
At Henlow Church of England Academy, Marley's AntiSlip Plus® Smooth decking was used to create a visually striking, low-maintenance and slip-resistant courtyard area, along with matching planters and seating.
The narrow courtyard was a substantial area to fill, and PCMS Design created a distinctive landscape with a striped appearance, alternating between smooth timber decking and grey resin or natural turf. The different materials provided contrast in colour and texture, and the visual lines were further enhanced with planters and seating made from the timber decking boards.
Marley's decking specialist Laura Qualters worked closely with PCMS Design to provide support throughout the project. She helped with product selection and procured samples of the decking – including enough to enable builders to mock-up one of the benches in advance.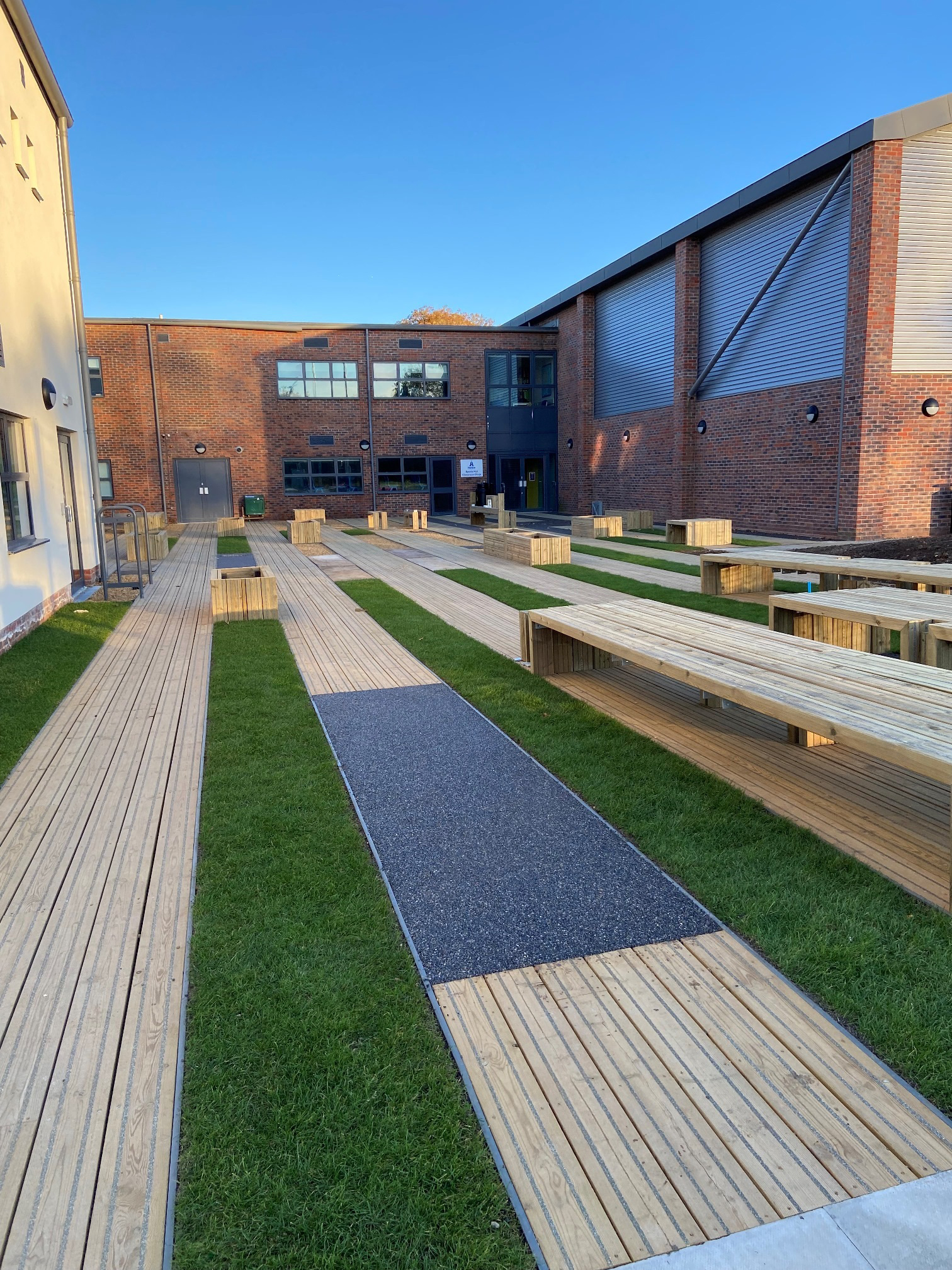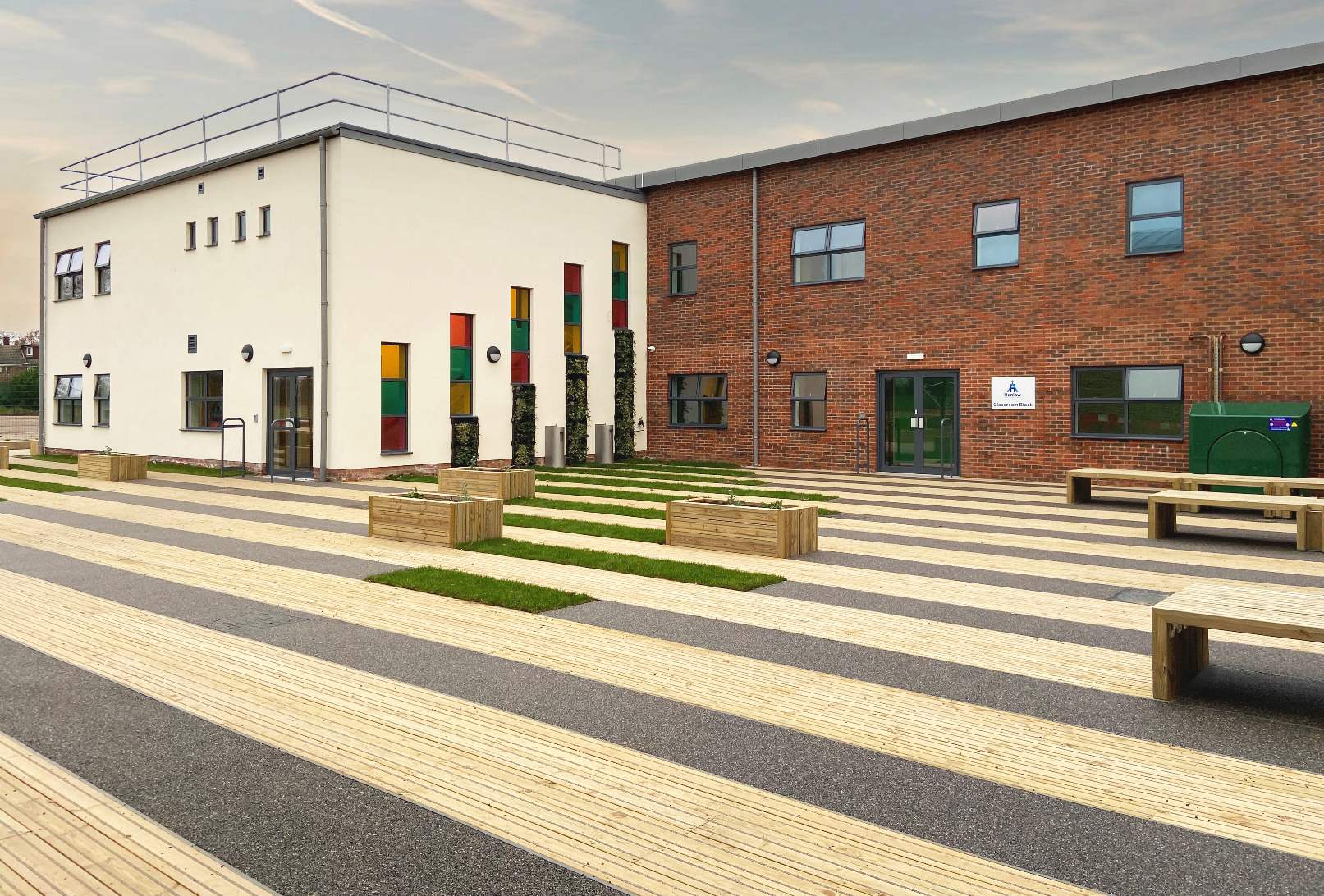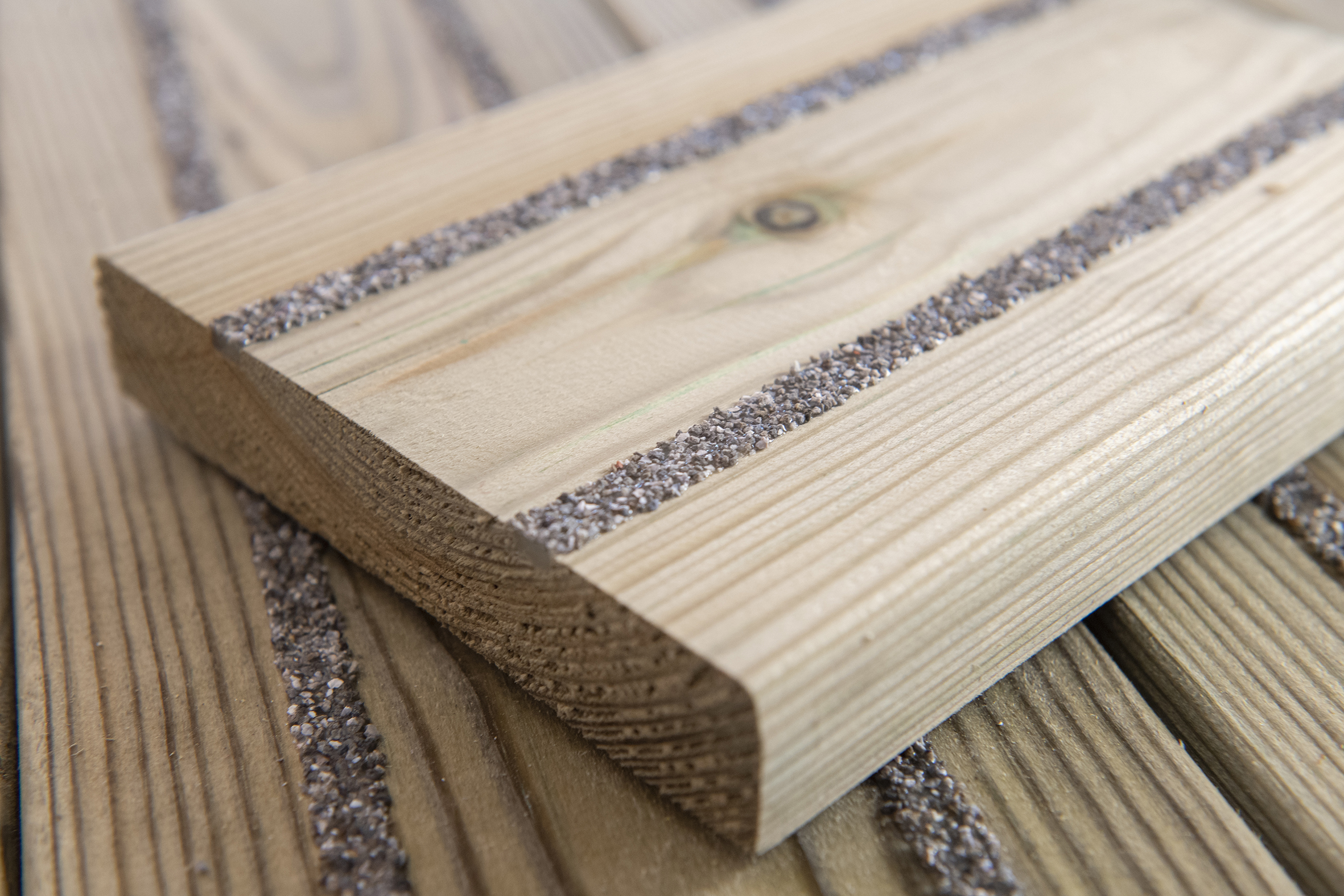 Marley AntiSlip Plus® Smooth decking was specified due to its slip resistant properties, which were particularly important for the space as children will be using it to run and play.
AntiSlip Plus® smooth profiled timber decking uses a unique formula of grey resin-based aggregate inserts, which are injected into specially machined grooves.
The Use Class 3 preservative treated European Redwood decking was also selected for its durability and long lifespan. 
We chose Marley because it is a market leader with an excellent track record of durable and good quality timber products.
Alex Bond, PCMS Design Keep up to date.
Subscribe for news and product updates.