Why it's important to employ a deck installer who knows what they're doing
Friday, July 16, 2021
It's easy to build a timber deck. Throw some bits of timber on the ground and nail some deck boards to it – job done. Don't worry about how many joists you use or how you fix everything together.
What – has TDCA lost the plot, endorsing such tardy practices? No, we haven't and we're not. Unbelievably these are some of the shortcuts and mistakes we see when we're called in to investigate deck failures.
Safety Critical
Most recently we experienced a worried homeowner who noticed some of their deck boards were bowing and moving around. Additionally, the balustrade was wobbling. Considering the deck was about 4 foot off the ground, on a sloping site and with integrated seating, any structural failures would be deemed a safety hazard and could result in personal injury.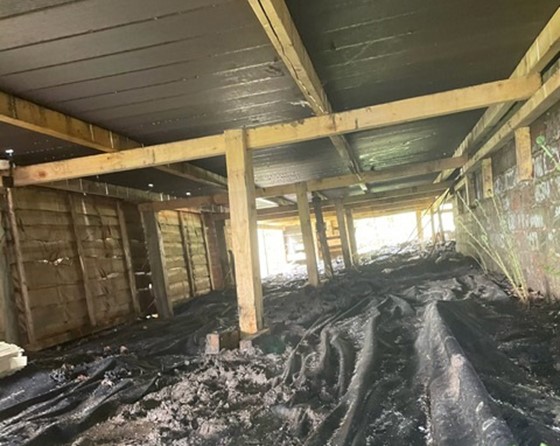 A catalogue of errors was revealed when we saw the underside.
There seemed to be not nearly enough substructure to support any kind of deck.

The joists attached to the composite deck boards were not spaced close enough together and the whole structure, held together with insufficient and inappropriate fixings, was resting on posts not anchored into the ground.

As for the timber used – it's dubious whether it was treated to any exterior grade. Not only was this an example of bad workmanship but the products used were unsuitable too.

In addition, composite products need very particular installation and if manufacturer's instructions are not followed, any warranties given are voided.

There's also the question of planning consent – was it applied for? High-level decks that require planning also need the approval of building control to ensure they are safe – and this one wasn't!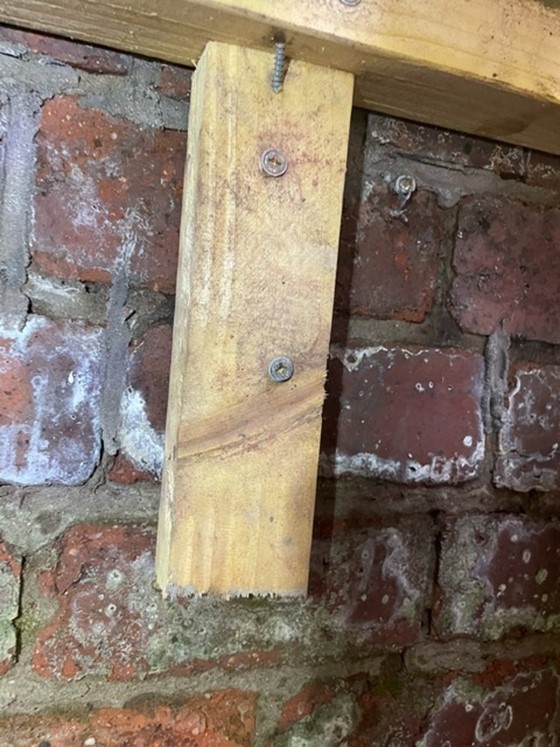 Costly Consequences
Choosing the wrong installer can prove costly and traumatic:  initial outlay for materials, design and installation; obtaining inspection reports when things go wrong; the stress of awkward mediation with original contractors; the cost of repairs or a completely new deck and even sometimes ending up in the small claims court. 
Follow TDCA Guidance
Of course, simple low level deck design projects can be undertaken by the DIYer. We have many resources on our website which instruct and advise. From product specification and selection, substructure installation to finishes and maintenance. Many suppliers can also give specific advice about their products too.
But if you're thinking of having a deck which is a little bit grander, or you have a commercial project then you might need some help. To ensure you get a deck that's fit for purpose and constructed from quality materials, enlist the help of an independently accredited contractor – typically a TDCA DeckMark assured installer.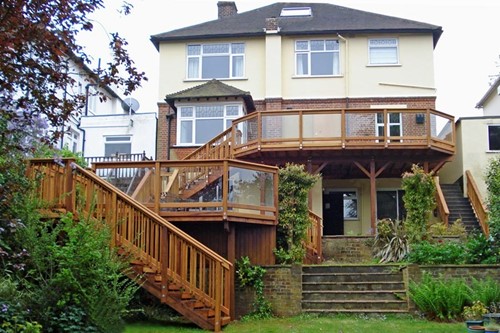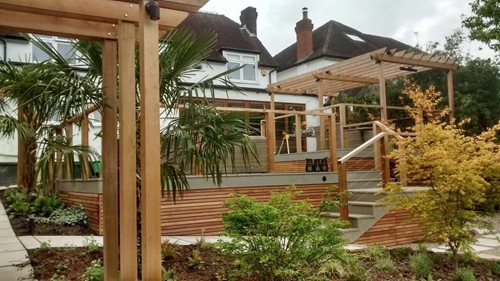 Accredited, audited installers
The companies who hold accreditation are annually audited by independent inspectors appointed by us. This audit process confirms that:
the materials used as part of a timber deck or associated outdoor structure are quality, fit for purpose products
evidence is submitted to illustrate compliance with structurally sound installation techniques 
Furthermore if any disputes do arise concerning a DeckMark installer, the TDCA can, if necessary, work with both parties to help to resolve them.
So if you are quoted for a deck installation job and the price seems too good to be true – be very wary!  Get in touch with the TDCA to find a DeckMark accredited Installer near you – or alternatively download the full list of members below.
TDCA Decking Members - request a full list of approved Suppliers, Retailers and Installers.
Contact Us Keep up to date.
Subscribe for news and product updates.