A high percentage of outdoor wood problems "feature wrong fixings" says TDCA
Tuesday, August 14, 2018
When a timber decking or cladding project does not go to plan, the Timber Decking and Cladding Association experts often get called to review the issue, mediate between parties and advise on the best resolution. From this specialist work, the association states that fixings problems are often at play; a simple issue that can be costly to rectify.
"Poor specification is resulting in the use of nails and screws that are not suitable for outdoor use. Certain timber species warrant stainless steel fixings due to their density and inherent properties - yet this is being overlooked", says Janet Sycamore, Director of Operations at the TDCA.
The long, hot summer is providing testing conditions and if corners have been cut, the hot conditions will surely expose them.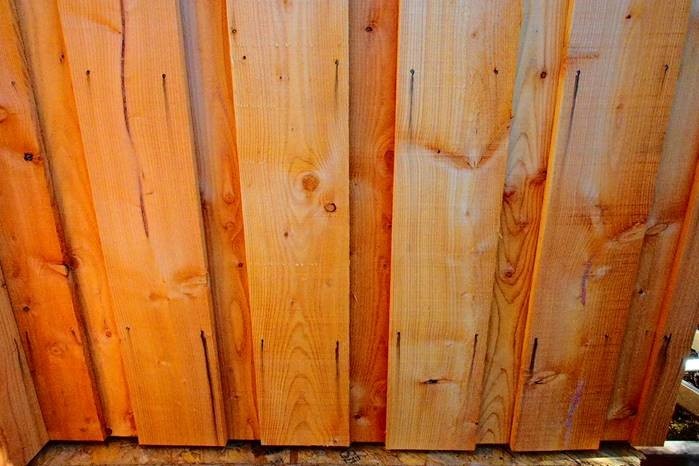 If a board becomes detached from the wall or substructure, something is wrong.  The fixings used must be correctly specified and placed at specific intervals to properly secure the timber.  Only then will they perform their function.
Unsightly black stains are often a tell-tale sign that incorrect fixings have been used.  The effect is very damaging to the aesthetic and not easy to eradicate.  Neither the architect nor the customer will be satisfied with the deterioration of the finish.
The image to the above right illustrates two issues; black streaks caused by galvanised nails not suitable for outdoor use plus the top board is fitted through the bottom board which does not allow for the natural movement of the timber and is not good practice.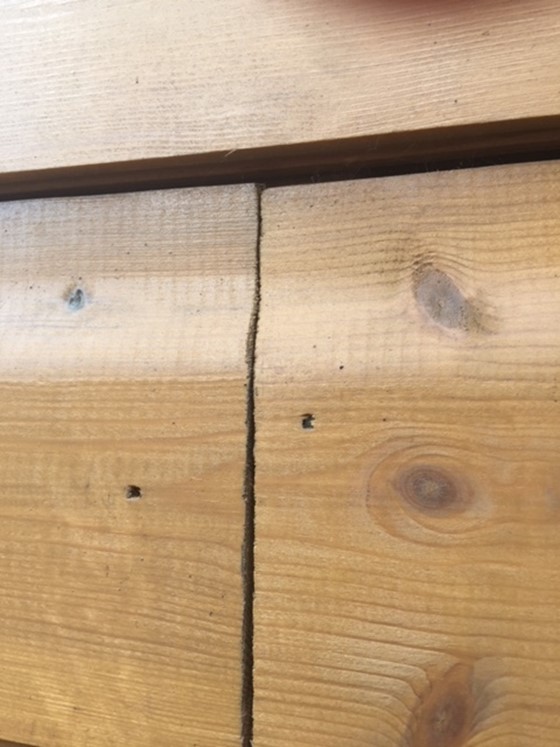 Moisture content of the timber at the time of installation is an equally important factor.  The installer needs to be aware of the percentage moisture content of the timber and how to deal with it accordingly.
Janet continues: "It's disheartening when we are called out to problems that could so easily be avoided by selecting the right materials and taking due care during installation.  We always advise using fixings specifically designed for the task.  They must be capable of achieving a long service life in outdoor use; in line with the design life of the structure."
The TDCA provides independent guidance to architects, specifiers and contractors via its online portal and expert services.  Driving high standards across the industry, the TDCA operates the DeckMark and CladMark quality accreditation schemes.  Finally, if you have a problem with your timber decking or timber cladding, the association also offers an on-site inspection service.
The cladding in the image to the left is 140mm wide and uses one randomly placed fixing when two should have been used, ca. 25% in from each side and a minimum of 20mm from the board ends.
We have a number of DeckMark and CladMark accredited fastener companies in membership.  Please check out their pages. Keep up to date.
Subscribe for news and product updates.